Beyond Pesticides December 4, 2015
Home Depot, the world's largest home-improvement chain, has announced that it will no longer use neonicotinoid (neonic) pesticides (which have emerged as the leading class of pesticides responsible for bee declines) in 80 percent of its flowering plants, and that it will complete its phase-out in plants by 2018. This follows the announcement made by Lowe's earlier this year to phase out the sale of products containing neonicotinoid pesticides within 48 months.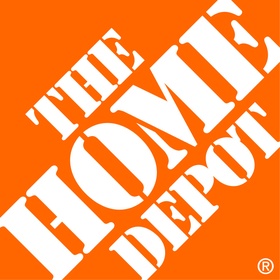 On its Eco Options gardening page, Home Depot says the following: "Our live goods suppliers have reduced the number of plants that they treat with neonicotinoids, so that now over 80% of our flowering plants are not treated HomeDepotWinBP with neonicotinoids. We will continue this decrease unless, 1) it is required by state or federal regulation, or 2) undisputed science proves that the use of neonicotinoids on our live goods does not have a lethal or sub lethal effect on pollinators. Otherwise we will have a complete phase-out of neonicotinoid use on our live goods by the end of 2018."
"It's important that retailers begin to make the switch toward safer products for bees, butterflies, and other beneficial insects," said Jay Feldman, executive director of Beyond Pesticides. Retailers like Home Depot and Lowe's are "helping consumers break away from a dependency on the use of toxic pesticides in their homes and gardens," he continued in a statement to Friends of the Earth. These decisions signal a shift in the marketplace away from bee-toxic pesticides, despite the lack of regulatory action by the U.S. Environmental Protection Agency. Advocates want to see these actions by two major retailers prompt other significant retail chains to move toward safer alternatives.
Home Depot's newest commitment to protecting pollinators follows steadfast demands from environmental allies and consumers to take neonicotinoids off of the shelves. Home Depot previously decided to start requiring all nursery plants that have been treated with neonicotinoids to carry a label to inform customers, following a report written last year. The report,Gardeners Beware 2014, shows that 36 out of 71 (51 percent) of garden plant samples purchased at top garden retailers in 18 cities in the United States and Canada contain neonicotinoid pesticides. Some of the flowers contained neonic levels high enough to kill bees outright and concentrations in the flowers' pollen and nectar were assumed to be comparable. Further, 40% of the positive samples contained two or more neonics.
While neonicotinoid insecticides have been responsible for high profile bee kills from high doses of the pesticides, there is a strong and growing body of science shows that neonics contribute to impairment in reproduction, learning and memory, hive communications, and immune response at doses far below those that cause bee kills. An extensive overview of major studies showing the effects of neonics on pollinator health can be found on Beyond Pesticides' What the Science Shows webpage.
The easiest way to ensure that seeds are not treated with neonics is to buy seeds that are certified organic or plants grown with organic practices. While untreated seeds are a step in the right direction, they do not ensure that the seed production practices are protective of bees or that residual chemicals do not contaminate the plant. For example, studies raise concerns over the connection between the use of fungicides and the declining overall health of bee colonies, shining a light on the negative impacts their use has on overall bee health. Seeds and plants that are certified organic, on the other hand, do not permit the use of toxic synthetic pesticides, chemical fertilizers, genetically modified organisms, antibiotics, sewage sludge, or irradiation. To assist consumers in making the best choice for pollinator protections, Beyond Pesticides launched its Pollinator-Friendly Seed Directory, a comprehensive list of companies that sell organic seeds to the general public. Toxic pesticides harmful to bees, including neonics, are not permitted in seeds certified organic, which display the USDA Organic label on their packaging. Included in this directory are seeds for vegetables, flowers, and herbs.
Individual municipalities, encouraged by local interests, have also seen success in taking meaningful action against the use of neonicotinoids. The City of Portland, Oregon recently votedunanimously to ban the use of neonicotinoid insecticides on city-owned property because these pesticides are persistent in the environment, harmful to pollinators, and have been involved inacute bee kills in other areas of the state. Similar actions have been seen in Eugene, Oregon,Skagway (Alaska), Shorewood, Minnesota, Boulder, Colorado and, in Washington State, Thurston County, Seattle, and Spokane. These local actions show the power of communities to protect and conserve their natural resources from the dangers of products containing neonicotinoids
The next step is to encourage other retail chains to follow in the footsteps of localities, and big retailers like Home Depot and Lowe's. True Value and Ace Hardware pride themselves in being leaders in customer satisfaction, so we need to show them that their customers don't want neonics in their products and on their plants. There are no more excuses — we know it's possible to get these pesticides off their shelves. It's time for True Value and Ace Hardware to join their competitors and eliminate neonics. You can encourage this switch by signing onto our letter asking them to show similar leadership and commit to not sell neonicotinoid pesticides.
For more information on how hardware stores can go organic and protect pollinators, see Beyond Pesticides' video, Making the Switch, and our report on A Well-Stocked Hardware Store!
All unattributed positions and opinions in this piece are those of Beyond Pesticides.
Source: Friends of the Earth
Read at: http://www.foe.org/news/archives/2015-12--home-depot-to-phase-out-bee-killing-pesticides